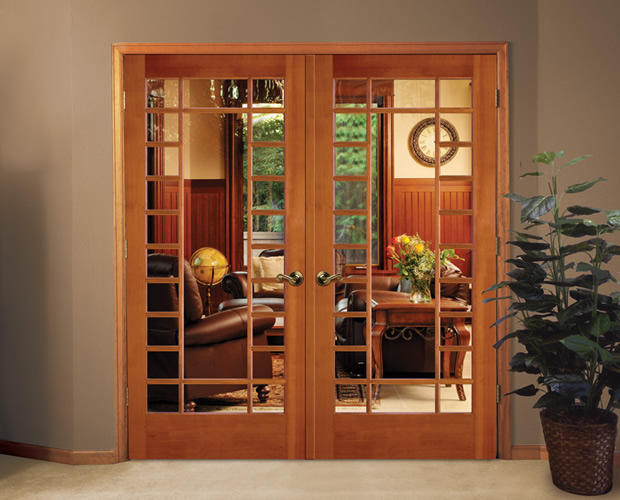 Adding To Your Home's Décor
French Doors are window-like doors that bring natural light into any room in your home. They feature a sense of proportion with equally divided lite panes and can be traditional or modern.
Choose your material – natural wood, Medium Density Fiberboard (MDF) and wood composite are typical for interior French doors, and stain or paint to match your home's décor. Clear glass, decorative glass and custom inserts are available.
Choose from a single door or a double door for a wider entrance and more dramatic styling.