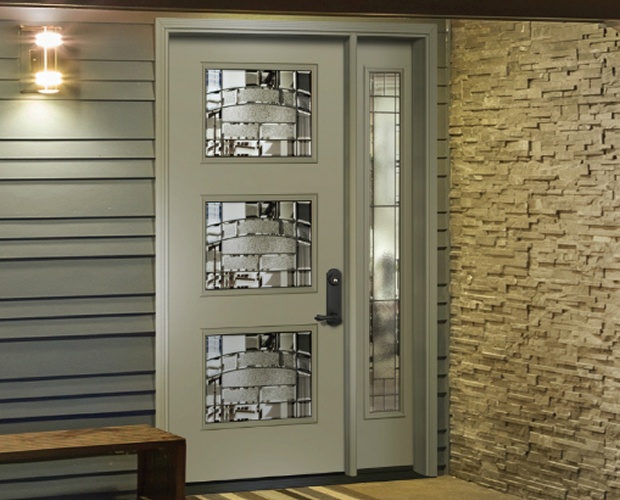 Architectural Interest for Increased Curb Appeal
Steel doors offer both beautiful styling and affordability. Depending on the environment, they are low-maintenance and also won't warp or rot like wood. Ready-to-paint and available in a multitude of decorative designs, these doors come with a tough 24 or 25-gauge smooth steel surface and a polyurethane foam core for durable energy efficiency. Ideal for a front or side entry or a house-to-garage entry.
High-definition panel profiles create outstanding panel definition and add style and distinction whether your home is traditional or contemporary.
Gallery of Exterior Steel Glass Doors