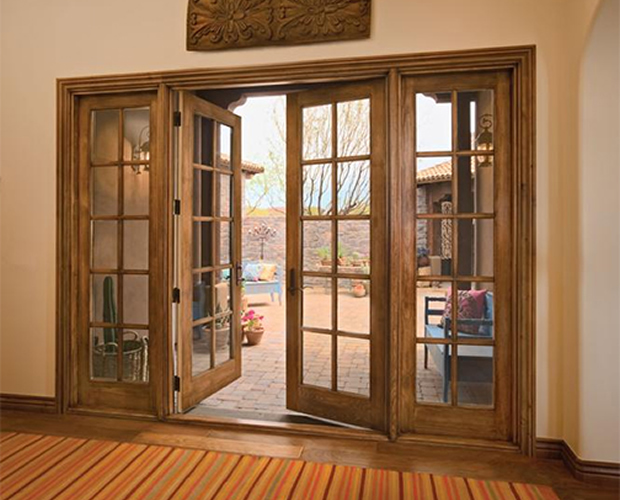 Enhance Your Home With The Beauty of the Outdoors
Bring the beauty of the outdoors into the comfort of your home with a French door. The right doors can really enhance the view and complement the design style of your home.
Performance upgrades for wood doors protect your investment so your doors stand up to the elements. Clear glass, decorative glass and custom inserts are available. Plus, you can also choose from architecturally correct True Divided Lite (TDL) or Simulated Divided Lite (SDL) construction.
French doors are available as a single unit or a double door for a wider entrance and more dramatic styling.
Gallery of Exterior Wood French Doors