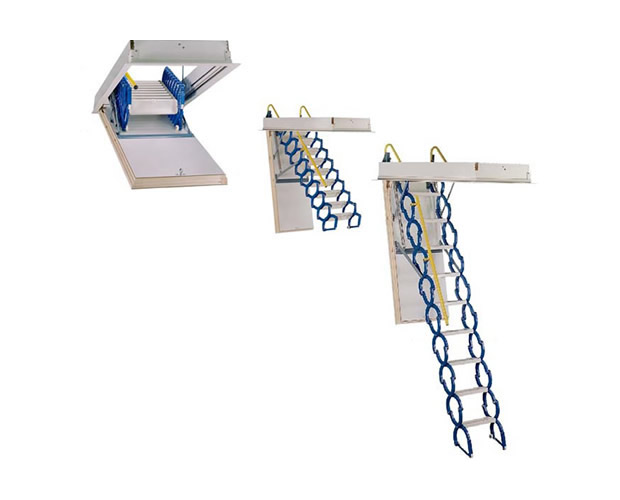 Attic Stairs Presents Space Solutions for Your Home
Whether you are looking for telescoping attic stairs or folding attic ladders, the Rainbow Attic Stair family of products, manufactured by SP Partners LLC, represents the highest quality solutions and most innovative metal stairs for attic and other space access available for residential use.
Attic pull down stairs are available as both telescoping attic extension ladders and folding attic ladders. In addition to attic access stairs and ladders, special application stairs are also available, such as Wall-Access Stairs for vertical entry and Lofty loft ladder for loft or small space access. In addition, Rainbow, Memphis Folding Stairs and Werner offer from standard to contractor grade stairs.  Rainbow also offers a true, 30-minute fire rated attic stair.