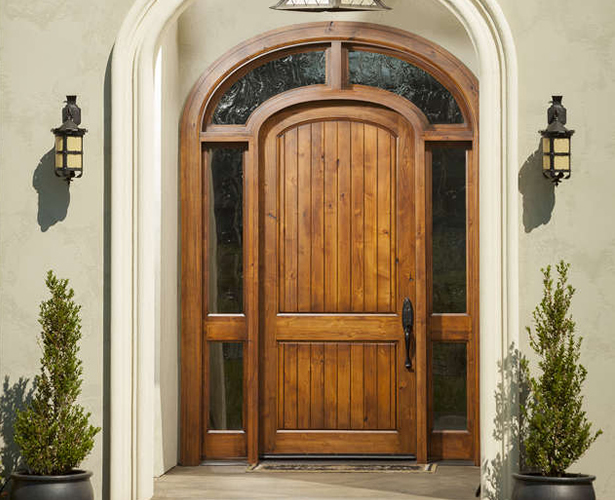 Ultimate Privacy & Increased Security
Nothing matches the beauty of a natural wood door. Add rustic charm with knotty pine or alder, or complement your cabinetry with maple or cherry. Other popular choices are fir, pine, poplar and walnut. Or, combine different woods to add character to your home with a one-of-a-kind design. There are generally two types of construction:
Engineered construction – the door's stile components are made of multiple pieces of wood rather than a single piece of wood. This adds strength and long-lasting quality with wood veneer.
Solid Construction – Select pieces of raw lumber are used for solid rail materials. These solid wood pieces are machined and then profiles are added. By utilizing one solid piece of material, both sides of the door generally possess symmetrical grain patterns.
A variety of panel options are available from traditional raised to Craftsman-style flat panels. Custom carving and moulding applications also create unique entry options. Please note that wood doors generally require a full overhang or porch to shelter them from the elements and meet manufacturer warranty requirements.
Gallery of Exterior Wood Panel Doors