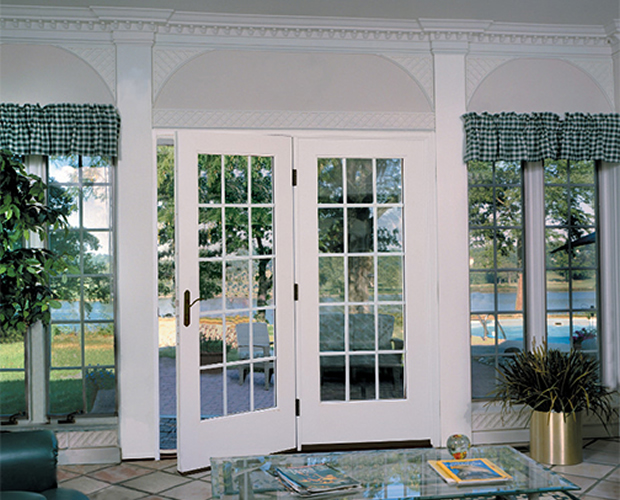 Enhance The View From Your Home
Bring the beauty of the outdoors into the comfort of your home with a French door. The right doors can really enhance the view and complement the design style of your home.
Fiberglass doors combine the best characteristics of both wood and steel – beauty and performance. Woodgrain doors can be stained and deliver the look and feel of real wood, typically mahogany, oak and douglas fir. These realistic wood grains are virtually indistinguishable from high-grade wood doors. Smooth surface fiberglass doors come ready-to-paint. Energy efficient, durable and secure, fiberglass entry doors are a great value and add tremendous curb appeal.
French doors are available as a single unit or a double door for a wider entrance and more dramatic styling.
Gallery of Exterior Fiberglass French Doors