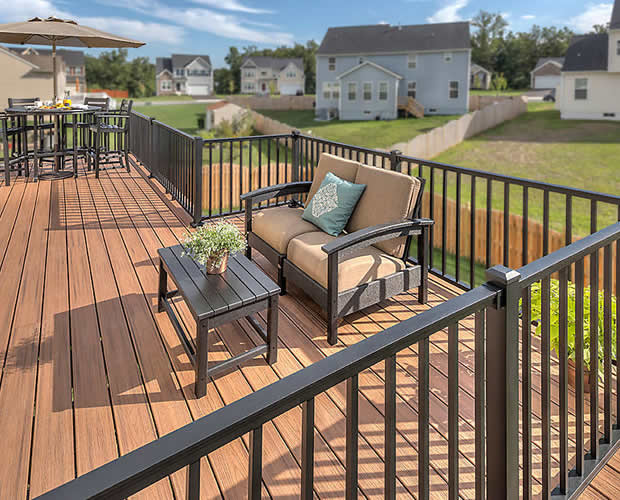 Sleek & Sturdy Aluminum Railing Systems
Reveal is aluminum railing, a unique material for Trex® and one that enables unexpected applications, easily affixing to hardscapes like stone patios. That said, it's hallmark Trex, with a sleek-yet-sturdy construction and near-zero maintenance. And because it's so strong, its slender profile stays out of the way of your most beautiful views making Reveal perfect for a sleek, contemporary aesthetic in any setting. Available in Charcoal Black and Bronze.
Two baluster options (square and round) and two post options (aluminum posts and composite post sleeves) available.