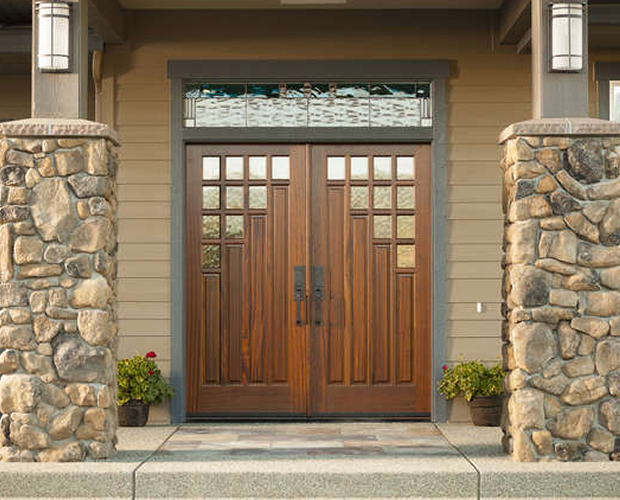 Personalize and Add Curb Appeal
Nothing matches the beauty of a natural wood door. Add rustic charm with knotty pine or alder, or complement your cabinetry with maple or cherry. Other popular choices are fir, pine, poplar and walnut. Or, combine different woods to add character to your home with a one-of-a-kind design. There are generally two types of construction:
Engineered construction – This adds strength and long-lasting quality and features a wood veneer.
Solid Construction – One solid piece of material is milled and both sides of the door generally possess symmetrical grain patterns.
A variety of glass insert options are available to personalize your entry. Let in the sunshine with a full lite door or sidelights. Want privacy? Select a smaller glass profile or go with obscure glass. Decorative and energy efficient glass inserts in a wide variety of designs are also available with brass, brushed nickel and black nickel accents.
Please note that wood doors generally require a full overhang or porch to shelter them from the elements and meet manufacturer warranty requirements.
Gallery of Exterior Wood Glass Doors