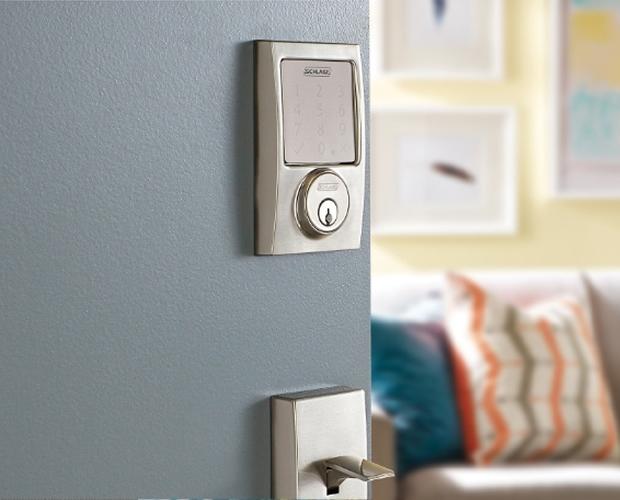 Key-less Entry Solutions
The digital and 'connected' home has led to the creation of residential wireless access control and home security solutions. These locks and digital door viewers are designed to integrate seamlessly with your existing digital control systems, or provide convenient stand-alone access control. Many feature blue tooth technology so programming and using the lock is often as simple as using an app on your smart phone. You can now stay connected to your home from anywhere!
A wide variety of options are available – talk to us about which keyless entry system is best for your home and individual lifestyle.
Wireless Hardware Gallery