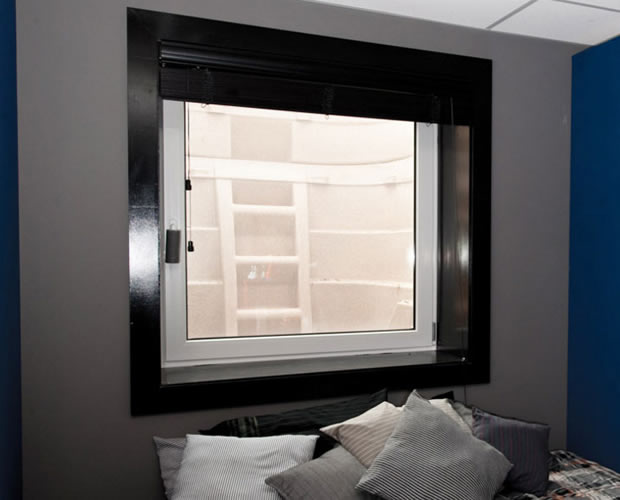 Comfortable & Scenic Basement Egress Systems
Bilco® basement egress doors provide safe and code-compliant basement access, weather-tight performance and easy operation. Plus, direct access allows large items such as game tables and furniture for finished areas, or pool supplies move easily through the wide opening of a basement door.
There's no rule that says a basement has to look and feel like it's underground. Bilco® Systems protect families while enhancing basements with ample sunlight, fresh air and appealing designs, making spaces more open, comfortable and scenic. From home offices and playrooms, to bedrooms and home theaters, Bilco® puts the intersection of safety and beauty right in your basement.
Basement Egress Systems Gallery