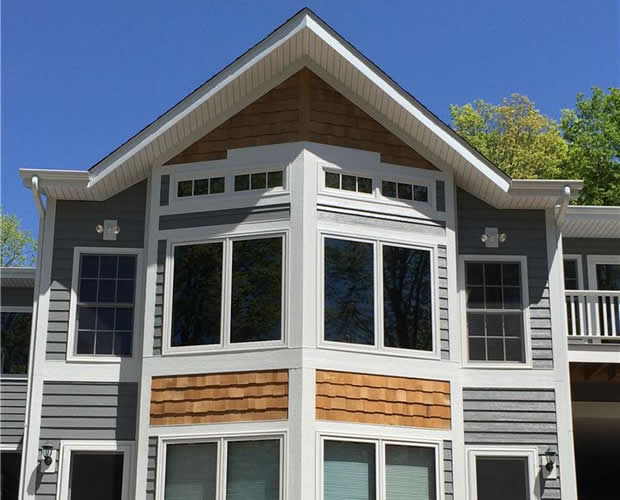 The Unmatched Strength of Fiberglass Windows
You've heard of vinyl. You've heard of aluminum. But what you haven't heard is that Ultrex® fiberglass windows outperforms them both. And with Integrity Ultrex® fiberglass windows, you get the unmatched strength and low maintenance of Ultrex® both inside and out. The strength of Ultrex® lends itself to contemporary designs and narrow sightlines you won't find in other materials. Factor in the special sizes and proven energy efficiency and you have a window that is perfect for any home.
Plus, the facts prove it. Ultrex® fiberglass is eight times stronger than vinyl and three times stronger than vinyl/wood composites. It resists fading, chalking, peeling and cracking, giving you unparalleled strength and durability. Integrity by Marvin constantly tests Ultrex® to prove it's the toughest window material available.
Integrity by Marvin® Fiberglass Windows Gallery